THE KIMBANGUISM IN THE UNIVERSE
Email: info@goldworldwide.com
gold.worldwide © 2008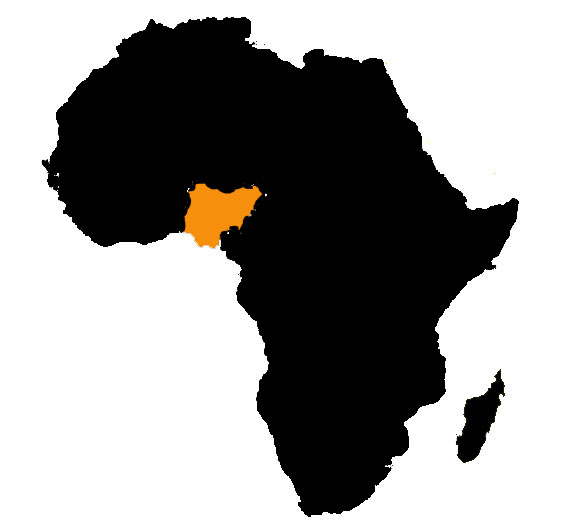 Web Edited By Papa d
ieu / John nsundidi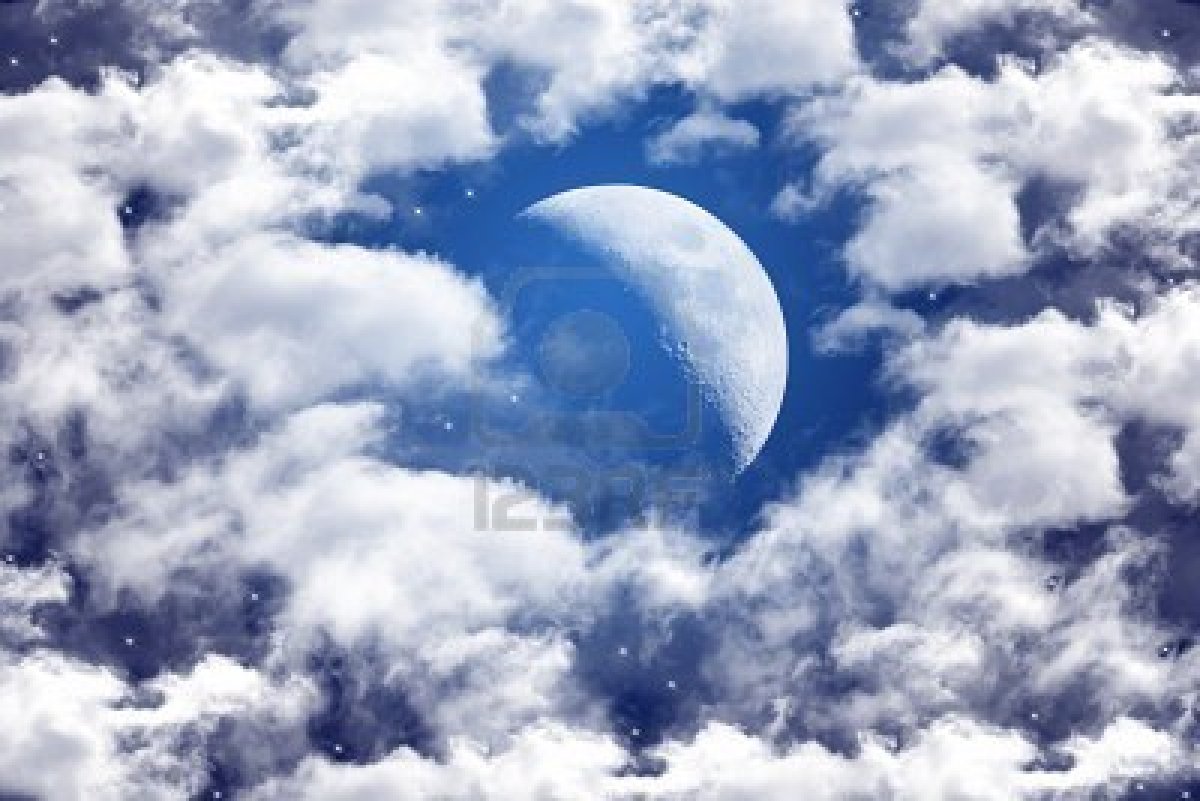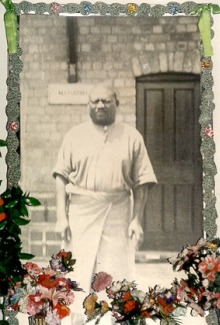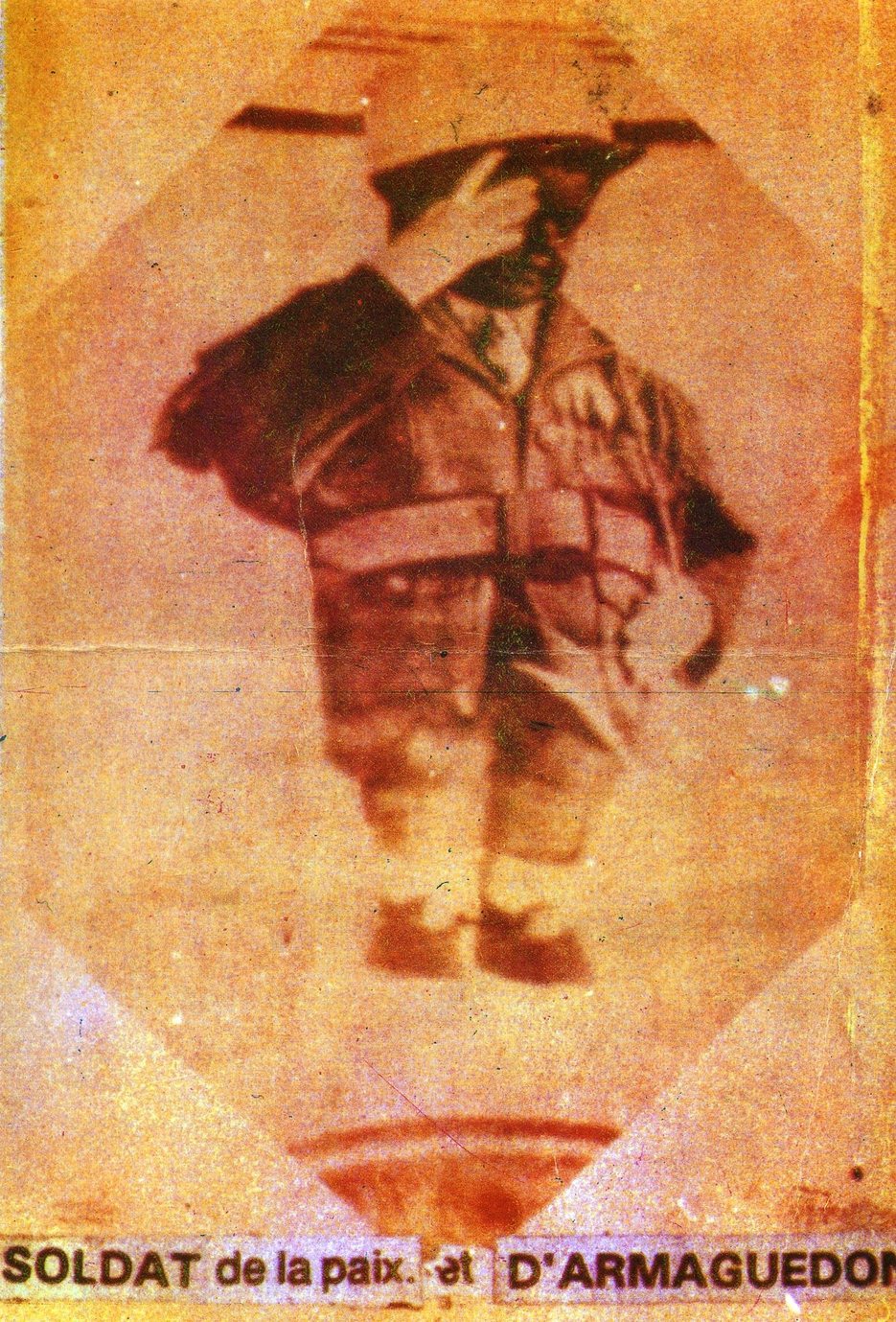 -

Armagedon And Peace Soldiers Sent By God To Chase the Belgian Government out Of Congo On June The 30th 1960. They were Only Three Soldiers but were able to fight the entire Belgian Army in Congo. They came out of nowhere and disappeared after their mission. This was endeed Kimbangu mystery.
- These Soldiers also came out when on April the 2th 1960 in Matadi Mayo a small Town in the surroundings of Kinshasa appeared a tribe called Bayaka originated from the Province of Bandundu who tried to take the body of Father simon which was being brougth to Nkamba. This Bayaka tribe claimed that father simon Kimbangu belonged to their tribe. This Soldiers appeared and chased them out and disappeared.
- They also came out in December 2011 In Kinshasa the capital city of Congo. Now they are all around Congo
Peace and Armagedon Soldier of God
Psalm 71. "I'm the guarantor…. " »

Jesus promised you that he will send the Holy Spirit,
The comforter.
Is he already came or you are still awaiting for his coming
Up To these days?

I'm the guarantor and I state to you, it is me.
KIMBANGU, the Holy Spirit.
I am the intercessor to Christ, the spirit of truth,
The mediator; all authorities in heaven and Earth,
I am the guarantor, I said to you.

Black and white, and others,
Bend your knees before me.
The heaven and the Earth belong to me!
Without me, no one has access to Christ.

I'm the guarantor and I state to you, it is me.
KIMBANGU, the Holy Spirit.
I am the intercessor to Christ, the spirit of truth,
The mediator; all authorities in heaven and Earth,
I am the guarantor, I said to you.
I am the Builder of Jesus Christ church on Earth,
The Kimbanguism is my doctrine, also the pride of Jesus
In the world.

I 'm the guarantor and I state to you, it is me.
KIMBANGU, the Holy Spirit.
I am the intercessor to Christ, the spirit of truth,
The mediator; all authorities in heaven and Earth,
I am the guarantor, I said to you.

I confirm to you: it's me the Holy Spirit.
It's me the comforter.

Text elaborated by: Constantino Kalemba Manzo (the pastor).
THEN GOD SAID, ADAM WE ARE GOING TO SHOW A HOUSE FOR YOU ON THE MOUNTAINS INSIDE OF THIS GARDEN OF EDEN, KNOW THAT YOUR HOUSE WAS ALREADY BUILT BY ANGELS. BUT WE WILL WATCH OVER YOUR CONDUCTS AND OBEDIENCE TOWARD US YOUR CREATORS. SO COME AND GET INTO YOUR HOUSE. KNOW THAT, WE WILL NOT LEAVE YOU ALONE. FOR MEANTIME, BE AKQUAINTED WITH ANIMALS AND PERFORM YOUR FARMING WORKS. BUT BE VERY CAREFUL WITH SOMEONE WHO IS ALREADY HERE ON EARTH, DO YOU SEE HIM? ASKED GOD. ADAM REPLIED NO FATHER I DON'T SEE HIM. THEN HIS EYES WERE OPENED AND SAW WHO THEY WERE SHOWING TO HIM. ADAM ASKED GOD, WHO THAT PERSON IS? GOD REPLIED, THAT IS LUCIFER. HE DID NOT OBEY AND NEGLETED ME IN HEAVEN. KNOW THAT THE DAY YOU WILL FOLLOW HIS TEACHINGS OUR RELATIONSHIP WILL END THEN YOU WILL BE KICKED OUT OF THE GARDEN. IT WILL BE VERY DIFFICULT FOR YOU TO COME BACK INTO HE GARDEN. YOU WILL DIE AND GO TOGETHER WITH HIM IN HIS HEADQUARTER. THEREFORE, BE VERY CAREFUL WITH HIM. ADAM LISTESTENED AND OBEYED TO GOD INSTRUCTIONS. IN FACT ADAM BECAME AS A LITTLE GOD WITH ALL GIVEN POWER. IN ALL INSTANCES, GOD WAS COMING TO TALK TO ADAM AND THEIR RELATIONSHIP WAS PERFECT DURING FORTY YEARS. ADAM WAS STILL ALONE AT THAT TIME. HIS ONLY COMPANION WAS JUST ANIMALS. HE KNEW ALL ANIMALS BECAUSE HE WAS THE ONE WHO GAVE THEM NAMES (GENESIS 3:19).

AFTER FORTY YEARS GOD THE FATHER, THE SON AND THE HOLY SPIRIT GATHERED ALL TOGETHER AND SAW THAT ADAM WAS OBEYING ON ALL GIVEN INSTRUCITIONS ACCORDINGLY AND WON HIS FIGHT AGAINST LUCIFER IN THIS FIRST FASE. THE ONLY THING LUCIFER ASKED FORGIVENESS FOR IS THAT, LUCIFER WAS INFUSING HIMSELF INTO BIRDS. WHAT WAS GOING ON? THEREFORE WHEN TWO BIRDS MALE AND FEMALE GET IN A SEXUAL RELATIONSHIP, THEY WERE FALLING IN FRONT OF ADAM, BUT ADAM WAS CHASING THEM. ALSO LUCIFER BEGAN TO PUSH ADAM TO HAVE SEXUAL RELATIONSHIP WITH BIRDS AND ANIMALS INSIDE THE GARDEN.​WHEN GOD SAW THAT ADAM IS BEING TEMPTED BY LUCIFER IN SO MAMY WAYS, THEY DECIDED TO CREATE A COMPANION FOR HIM. THERE WAS NOT NEED OF CREATING ANOTHER PERSON LIKE THEY HAVE DONE TO ADAM. BECAUSE ADAM WAS HIMSELF AS GOD'S IMAGE ALREADY. GOD MADE ADAM TO FALL ASLEEP THEN TOOK ONE OF HIS RIBS ON THE LEFT SIDE TO CREATE WOMAN IN ORDER TO BE HIS HELPER(GENESIS3:19-23) EVE DESPITE BEING A WOMAN, SHE HAD POWER MORE THAN LUCIFER. ANOTHER THING TO NOTE IS THAT, LUCIFER AND ANGELS WERE ALL CREATED IN WORD.
MOTHER EVA WAS CREATED. SHE WAS PLACED WHERE THE KIMBANGUIST MOTHERS BUILT THEIR HOUSE INSIDE NKAMBA NEW JERUSALEM. EVA STAYED ALONE DURING TWENTY YEARS WITHOUT BEING TOGETHER WITH ADAM.
THEY BOTH WERE PLACED IN DIFFERENT LOCATIONS WHERE ADAM CONTINUED TO PERFORM HIS FARMING WORKS AS WELL AS EVA ON HER SIDE. BUT GOD SHOWED THEM A SPECIFIC PLACE WHERE THEY WOULD MEET SO THAT ADAM COULD TAKE THE LEAD AND POWER OF TEACHING EVE UNTIL THE COMPLETION OF TWENTY YEARS. THAT IS TO SAY, WHEN ADAM COMPLETED SIXTY YEARS OF AGE MEANING TWENTY FIRST YEARS, TWENTY SECOND UP TO TWENTY SIXTH YEARS, LUCIFER CAME BY EVA JUST TO GREAT HER. BUT ADAM IN HIS TURN CHASED HIM. LUCIFER WAS CASTED VERY FAR AND FAILLED DOWN IN KUNZULU CONGO BRAZZAVILLE. AT THIS SAME PLACE THERE WAS A TREE AND THE SNAKE CRAWLED UP TO THIS TREE. LUCIFER ANGELS WERE COMING AT THIS TREE TO FEED THE SNAKE. AS LUCIFER FAILLED TO GET ADAM ON ALL OF HIS TRAPS AND TEMPTATIONS, LUCIFER GATHERED ALL ANGELS AND TOLD THEM, I WAS NOT ABLE TO CONVINCE ADAM IN MY TEMPTATIONS. NOW WHO CAN BE ABLE TO ACCOMPLISH THIS MISSION? THE SNAKE STOOD UP AND AGREED TO ACHIEVE THIS DIFFICULT MISSION. THIS WAS THE REASON WHY THE SNAKE ASKED LUCIFER TO TRANSFORM HIM AS A WOMAN WITH BREATH JUST LIKE EVE. THIS TRANSFORMATION WOULD ALLOW HER TO GET CLOSER TO EVA AND BE FRIENDLY WITH HER

​​ NOW WHEN EVE SAW A WOMAN LIKE HER, SHE WAS SO EXITED TO SEE HOW BEAUTIFUL SHE WAS. THEY BECAME FRIENDS, BUT EVA HAD NOT ANY IDEA THAT LUCIFER HID HIMSELF INTO THIS SNAKE IN WOMAM. THEY STARTED PLAYING TOGETHER ON THE DAILY BASES. AS THE DAYS WENT, LUCIFER IN WOMAN BEGAN TO QUESTION EVE TO DISCLOSE THINGS THAT GOD TOLD AND PREVENTED THEM NOT TO DO IN THE GARDEN OF EDEN. THEN EVE BEGAN TO OPEN HERSELF UP BY SAYING, GOD GAVE US EVERYTHING BUT PREVENTED US FROM EATING ANY FRUIT ON THIS PARTICULAR APPLE TREE. THEN THE SNAKE IN WOMAN WENT CLOSE TO THAT TREE, TOOK ONE APPLE THEN ATE IT IN FRONT OF EVA AND SAID LOOK, I ATE IT , NOTHING HAPPEN TO ME. SO, TRY IT AS WELL NOTHING WILL HAPPEN TO YOU. EVE WENT CLOSE TO THE APPLE TREE AND TOOK ONE FRUIT THEN ATE IT. THIS HAPPENED EXACTLY ON APRIL THE TWENTY SEVENTH. AFTER FEW DAYS LUCIFER IN WOMAN CAME AGAIN TO HER ASKING EVE IF WHAT REALLY HAPPENED TO HER AFTER EATING THIS APPLE FRUIT? EVE REPLIED MY LOVELY FRIEND; I DID NOT NOTICE ANYTHING WRONG IN ME (GENESIS 3:1-7). ON THE TWENTY FIFTH OF MAY LUCIFER IN WOMAN CAME AGAIN TO EVE, AND ORDER HER TO EAT ANOTHER APPLE FRUIT AND EVE ATE IT FOR THE SECOND TIME. AFTER SEING ALL THIS HAPPENING, LUCIFER SAID TO EVE, NOW YOU ARE MY BEST FRIEND. I WILL ASSIGN YOU AN IMPORTANT MISSION TO ACCOMPLISH.

​WHEN ALL THESE WAS HAPPENING, GOD DID NOT REACT BECAUSE HE WAS CHECKING IF THEY REALLY KEPT ALL INSTUCTIONS GIVEN TO THEM IN THE GARDEN. ADAM HIMSELF WAS VERY STRONG IN PRAYERS. BUT LITTLE BY LITTLE EVE STARTED TO DESTROY ADAM WITH THE FOOD THAT SHE WAS PREPARING FOR ADAM. AFTER EATING THIS FOOD FOR SO MANY TIMES, ADAM STARTED TO BECOME WEAK IN PRAYERS. ON THE SAME DAY OF MAY THE 25TH EVE COOKED ANOTHER PLATE FOR ADAM WHERE SHE TOOK THREE APPLES THAT WERE TAKEN FROM THE FORBIDDEN TREE. AS ADAM WAS READY TO EAT, HE SAID, EVE I NOTICE LIKE THIS FOOD IS MIXED UP THE FRUIT THAT GOD BANNED US TO EAT? EVE REPLIED NO ITSN'T. WHEN ALL THIS WAS HAPPENING LUCIFER IN WOMAN WAS CLOSE TO HER BEST FRIEND EVE, TRYING TO INSIST ON EVE FORCING ADAM TO EAT THE FOOD. THEN EVE TASTED THE FOOD AND SAID TO ADAM, LOOK I ATE IT NOTHING HAPPENED TO ME. ADAM IT IS YOUR TURN, PLEASE EAT NOTHING WILL HAPPEN TO YOU. WHEN ADAM WAS READY TO EAT THE FOOD, GOD'S ANGELS WHO WERE ALSO LOOKING, SAID OH GOD; YOU SUFFERED TO CREATE HUMAN OUT OF YOUR IMAGE. YOUR PAIN WAS IN VAIN.
​
THEN ADAM BEGAN TO EAT THE FOOD BECAUSE EVE INSISTED. AFTER EATING THE FOOD HE NOTICED A CHANGE IN HIS BODY AND SAID TO EVE, YOU BETRAYED ME. HE BECAME NAKED MEANING THAT ALL THE POWER THAT WAS GIVEN TO HIM BECAME INACTIVE (GENESIS 3:1-7). BOTH ADAM AND EVE FLED INTO THE BUSHES. THEN GOD THE HOLY SPIRIT CALLED ADAM, ADAM, ADAM WHERE ARE YOU? HE REPLIED YES MY GOD. GOD THE HOLY SPIRIT SAID WHY YOU BECAME TO FAR FROM ME? (GENESIS 3:9) WE WERE VERY CLOSE ALL THE TIME WHAT HAPPENED TO YOU? MY GOD, I DID NOT HAVE ANY SEXUAL RELATIONSHIP WITH EVE AS YOU PREVENTED ME TO DO SO. BUT SHE CONVINCED ME ON FOOD SHE COOKED FOR ME. THEN GOD THE HOLY SPIRIT ASKED THE EVE, HOW COULD YOU DO SUCH THINGS? SHE REPLIED, THE SERPENT TRICKED ME. THEN GOD SAID TO THE SERPENT, BECAUSE YOU HAVE DONE THIS, YOU WILL BE PUNISHED. YOU ARE NOW SINGLED OUT FROM ALL DOMESTICS AND WILD ANIMALS OF THE WHOLE EARTH TO BE CURSED. YOU WILL GROVEL IN THE DUST AS LONG AS YOU LIVE, CRAWLING ALONG ON YOUR BELLY. FROM NOW ON YOU AND THE WOMAN WILL BE ENEMIES, AND YOUR OFFSPRING AND HER OFFSPRING WILL BE ENEMIES. HE WILL CRUSH YOUR HEAD, AND YOU WILL STRIKE HIS HEEL. THEN GOD SAID TO EVA, YOU WILL BEAR CHILDREN WITH INTENSE PAIN AND SUFFERING. YOUR DESIRE OR YOUR HUSBAND, WILL BE YOUR MASTER. GOD REPLIED ADAM, I CREATED A COMPANION FOR YOU BECAUSE OF WHAT LUCIFER WAS PLACING ONE MALE AND FEMALE ANIMALS TO PLAY IN FRONT OF YOU, TELLING YOU TO HAVE SEXUAL RELATIONSHIP WITH ANIMALS. THAT IS WHY I MADE EVE IN ORDER TO PROTECT YOU BUT YOU DISOBEYED. GOD THE HOLY SPIRIT WAS SO FURIOUS AND SAID TO ADAM, BECAUSE YOU TURNED TO YOUR COMPANION EVE AND ATE THE FRUIT I TOLD YOU NOT TO EAT, I HAVE ALSO PLACED A CURSE ON THE GROUND. ALL YOUR LIFE YOU WILL STRUGGLE TO SCRATCH A LIVING FROM IT. IT WILL GROW THORNS AND THISTLES FOR YOU, THOUGH YOU WILL EAT OF GRAINS. ALL YOUR LIFE YOU WILL SWEAT TO PRODUCE FOOD UNTIL YOUR DYING DAY. THEN YOU RETURN TO THE GROUND FROM WHICH YOU CAME (GENESIS3:9-19). THEN GOD CHASED THEM OUT OF THE GARDEN AND PLACES THEM VERY FAR AWAY IN A PLACE CALLED LUKALA IN CONGO WHERE THEY STAYED. THEY LATER RAN IN A CITY CALLED MBANZA KONGO IN ANGOLA. HE ORDERED THEM TO STAY THERE AND SAID, I WILL NEVER MAKE YOU ANOTHER HELPER. BOTH OF YOU WILL STAY HERE IN ORDER TO FILL THE WORLD STARTING FROM MBANZA KONGO ANGOLA. THEY WERE BOTH PLACED IN DIFFERENT LOCATIONS WITHOUT HAVING ANY SEXUAL RELATIONSHIP.
WHEN LUCIFER NOTICED THAT GOD ALREADY CHASED THEM OUT OF THE GARDEN OF EDEN AND PLACED THEM IN MBANZA KONGO, HE FOLLOWED THEM IN MBANZA KONGO. HERE LUCIFER STARTED TO INFUSE HIMSELF INTO EVE ONCE AGAIN ORDERING HER TO HAVE SEXUAL RELATIONSHIP WITH SNAKE IN PERSON. BUT EVE AGREED TO DO SO. ADAN IN HIS TURN BEGAN TO NOTICE SOME DIFFERENCES INTO EVE'S BODY. ADAM ASKED EVE, WHAT IS REALLY HAPPENING TO YOU? EVE REPLIED, I JUST HAD A SEXUAL RELATIONSHIP WITH THE SNAKE. NOW I'M PREGNANT. BUT ADAM DID NOT CARE MUCH ABOUT IT. THEN EVE CAME TO DELIVER A BABY WHO WAS CALLED CAIN. NOW WHEN CAIN GREW UP, HE ALSO HAD A SEXUAL RELATIONSHIP WITH HIS MOTHER EVE. WHEN GOD SAW ALL THIS HAPPENING, HE QUICKLY PLACED ADAM AND EVE AT THE SAME PLACE AND GAVE THEM PERMISSION TO LIVE TOGETHER AND HAVE BABIES. THEN GOD PROMESED TO HAVE BABIES CALLED ABEL. AFTER COMPLETING FIVE YEARS, ADAN BEGAN TO TRACK EVE TRYING TO FIND OUT IF SHE IS GOING TO HAVE ANOTHER RELATONSHIP WITH THE SNAKE ONCE AGAIN. BUT LATER ADAM DIVORCED WITH EVE AND STAYER ALONE FOR 125 YEARS. ADAM DIVORCED SEING THAT EVE DERSTROYED HIS RELATIONSHIP WITH GOD. BUT AFTER 125 YEARS GOD CAME TO ORDER ADAM TO GO LIVE BACK TOGETHER WITH EVE AGAIN. BEFORE ADAM AND EVE DEATH, THEY WERE BRINGING OR OFFERING GIFT TO GOD. SO WHEN CAIN AND ABEL WERE LEFT ALONE AFTER ADAM AND EVE DEATH, THEY BOTH CONTINUED BRINGING OFFERINGS TO GOD EXACTLY AS THEIR PARENTS WERE DOING.
AS THEY GREW UP, EACH ONE OF THEM HAD HIS UNIQUE VOCATION. ABEL WAS A VERY GOOD HUNTER AND CAIN WAS GOOD AT CULTIVATING. AT HARVEST TIME CAIN BROUGHT GIFT TO THE LORD OF HID FARM PRODUCE. WHILE ABEL BROUGHT SEVERAL CHOICE LAMBS FROM THE BEST OF HIS FLOCK. THE LORD ACCEPTED ABEL AND HIS OFFERINGS, BUT REFUSED THE GIFT FROM CAIN. LATER CAIN KILLED HIS BROTHER ABEL (GENESIS 4:1-8). WHY GOD REFUSED TO ACCEPT THE GIFT OF CAIN? IT WAS BECAUSE CAIN WAS DIRECTED BY HER MOTHER EVE TO ALSO EAT THE FRUIT OF LIFE THAT GOD BANNED THEM TO EAT IN GARDEN OF EDEN. THIS MADE HIM KILL HIS BROTHER ABEL. BROTHERS AND SISTERS, IT'S KNOWN THAT WHEN A PERSON BECOMES A WITCH, THE NEXT THING TO DO IS TO CONSUME OR SACRIFICE HUMAN FLESH. IT REALLY TELLS US THAT MOTHER EVE BECAME WITCH JUST BY EATING THE FRUIT THAT GOD BANNED THEM TO EAT. SHE ON HER TURN TRANSMITTED WITCHCRAFT TO CAIN HIS SON WHO LATER SACRIFICED HIS OWN BROTHER ABEL. NOW, AS ADAM AND EVE WERE BOTH BLACK IN THE GARDEN OF EDEN IN AFRICA, THIS EVIL CONDUCT OF WITCHCRAFT REMAINED IN AFRICA UP TO THESE DAYS AND LATER SPREAD ALL OVER THE ENTIRE WORLD. AFTER EVERYTHING WRONG COMMITTED AGAINST GOD'S WILL IN THE GARDEN OF EDEN, MANY OF WRONG DOING FOLLOWED. BUT NONE OF BOTH ADAM AND EVE HAD THE IDEA OF ASKING FOR FORGIVENESS TO GOD. IF THEY WERE ABLE TO DO SO, WE WOULD NOT SUFFER. THIS WAS INDEED THE CURSING THAT CONTINUES TO FOLLOW US UNTIL NOW. ANIMALS WHO WERE VERY FRIENDLY WITH BOTH ADAM AND EVE BECAME ANGRY AT THEM. ALL CREATURES THAT WERE CREATED BY GOD ALSO BECAME ANGRY AT HUMAN. NOWADAYS ANIMALS KILL US, TRANSMIT ALL KINDS OF DISEASES TO HUMAN, MOSQUITOES BITE US AND KILL US. A BLACK PERSON WHO IS THE SOURCE OF ALL THESE, ARE THE MOST HATEFUL PEOPLE IN THE WORLD BECAUSE EVERYTHING STARTED FROM ADAM AND EVE WHO WERE BOTH BLACKS.
MANY PEOPLE WONDER WHY THE SON OF GOD CAME TO BE BORN IN THE BUSHES. THE ANSWER TO THIS IS THAT, WHEN OUR ANCESTORS ADAM AND EVE SINNED, THEY BOTH FLED IN THE BUSHES BECAUSE OF THEIR MISBEHAVIOR TOWARDS GOD. THE SON OF GOD WHO WAS HIMSELF AS DESCENDENT OF ADAM AND EVE ALSO CAME TO BE BORN IN THE BUSHES IN SEARCH OF ADAM AND EVE WHO FLED IN THE BUSHES IN ORDER TO RECOVER AND REPLACE THEM BACK INTO THE GARDEN OF EDEN. IF THE SON OF GOD CAME TO BE BORN IN A VERY NICE PLACE, WE AS BLACK PEOPLE THE ROOT OF EVERYTHING WOULD NOT EVEN EXIST BECAUSE OF HATRED. UP TO THIS POINT, WE CAN SEE THAT AFTER ADAM AND EVE DEATH, CAIN WAS LEFT ALONE


CONCLUSION: IT WAS MENTIONED EARLIER IN THE BEGINNING THAT GOD IS REALLY LOVE. HE SENT HIS ONLY SON WHO CAME AND DIED ON THE CROSS FOR OUR SALVATION. HE ALSO SENT THE HOLY SPIRIT WHO ALSO CAME AND SACRIFICED HIMSELF IN ORDER TO GET US BACK TO WHERE WE WERE SUPPOSED TO BE SINCE THE CREATION. BUT THE DEVIL IN HIS TURN IS ALSO CONTINUING TO CHALLENGE GOD BY DOMINATING THE ENTIRE WORLD DEFAULTING THE MISSION OF GOD THE HOLY SPIRIT ON EARTH. MAINLY IN THIS END TIME, LUCIFER IS ACTING THE SAME AS HE DID INSIDE THE GARDEN OF EDEN. HOMOSEXUALITY, MALE TRANSFORMING THEMSELVES INTO WOMEN, WOMAN TRANSFORMING INTO MANS, PEOPLE HAVING SEXUAL RELATIONSHIP WITH ANIMALS, WOMEN EXPOSING THEIR BODY TO ATTRACT MANS AND EVEN MANY MORE NOT MENTIONED. ALL THESE TELLS US THAT THE DEVIL IS VERY BUSY GAINING CONTROL OF THE ENTIRE WORLD, INFUSING HIMSELF INTO PEOPLE WHO ARE GOD'S IMAGE. BUT ACCORDING TO GOD THE HOLY SPIRIT REVELATION, HE REVEALED the DEVIL WILL BE CAUGHT AND ORIGINAL MAN WILL REGAIN HIS POWER AS PLANNED BY GOD SINCE THE BEGINNING. Nkamba New Jerusalem is where God created Adam and Eve. The site is visible until now with the map of Africa that mysteriously appeared .